Envision Young Professional Development "Meet the CEO"
Envision Young Professional Development
"Meet the CEO"
Featuring Richard Bisson of WaterPik
August 26, 2015  5:00-6:00pm
Austin's- Harmony
Since April 2006, Richard has served as the Chief Executive Officer and President of Water Pik, Inc. He was also Vice President of Operations at Waterpik Technologies from August 1999 to April 2006. He is the former Managing Director of Gilardoni S.P.A., an Italian provider of X-ray and ultrasonic products and related medical services. Join us to learn more about Richard's path and what it takes to run a longstanding Fort Collins corporation.
Special Thanks to our Envision 2015 Sponsors
The Coloradoan
The Group Real Estate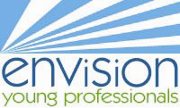 Date: Wednesday, August 26th
Time: 5:00-6:00 PM
Location: Austin's- Harmony Rd.

Buy a Ticket
Back to Events