Envision Professional Development: The Secrets of Great Customer Service
Envision Professional Development:
The Secrets of Great Customer Service
April 6, 2016
11:30-1:00pm, Fort Collins Chamber
How many times have you picked up the phone only to find an unfriendly or unhappy customer on the other end?  Or had a bad face to face interaction with a client that left you feeling confused?  Providing great customer service even when you don't want to can be a serious challenge.  Join us April 6th to hear from some local customer service greats including:
Mark Culloton, Austin's American Grill
Jon Monks, Houska Automotive Service
Jenae Nequette, The Human Bean
Matt VanAlsberg, Advance Tank and Construction
Register today for this insightful Envision Professional Development lunch.
$15 registration includes lunch and presentation materials.
Stay Up to Date—Join us on Facebook, search for Envision Young Professionals
Special Thanks to our Envision 2016 Sponsors:
The Group Inc.
The Coloradoan
Kaiser Permanente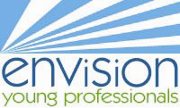 Date: Wednesday, April 6th
Time: 11:30 a.m.-1:00 p.m.
Location: 225 S. Meldrum St

Buy a Ticket
Back to Events