Envision Professional Development- Managing & Motivating: A Panel Discussion
Envision Professional Development:
Managing & Motivating: A Panel Discussion
April 1st, 2015
11:30-1:00pm
Fort Collins Chamber, 225. S Meldrum St
Are you a manager? Do you often times find it hard to keep employees motivated enough to provide great customer service?  Are you looking for new ways to engage and manage? Join us April 1st for a panel discussion featuring customer service pro's for tips and ideas on how motivate while managing.
Panelists to Include:
Mark Culloton, Austin's American Grill
Kris Boesch, Choose People
Owner's of All Terrain Landscaping
Jesse Laner, C3 Real Estate
Register today for this insightful Envision Professional Development lunch.
$15 registration includes lunch and presentation materials.
Stay Up to Date—Join us on Facebook, search for Envision Young Professionals
Special Thanks to our Envision 2015 Sponsors:
The Group Inc.
The Coloradoan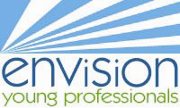 Date: Wednesday, April 1st
Time: 11:30 AM TO 1:00 PM
Location: Fort Collins Area Chamber of Commerce 225 S. Meldrum Fort Collins, CO 80521

Back to Events