Envision Professional Development: Beating Holiday Stress
Envision Professional Development:
Beating Holiday Stress
December 2, 2015
11:30-1:00pm
It's the time of year when Demands, Expectations, Commitments, and Calories are up… while Money, Time, Energy, and Daylight are in short supply.  We'll share financial, physical, and emotional tips and resources to give you new ideas and options for beating stress.  Join us for this fun, practical, and philosophical discussion!
Register today for this insightful Envision Professional Development lunch.
$15 registration includes lunch and presentation materials.
Stay Up to Date—Join us on Facebook, search for Envision Young Professionals
Special Thanks to our Envision 2015 Sponsors:
The Group Inc.
The Coloradoan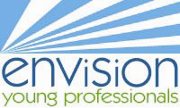 Date: Wednesday, December 2nd
Time: 11:30-1:00pm
Location: Fort Collins Chamber

Buy a Ticket
Back to Events